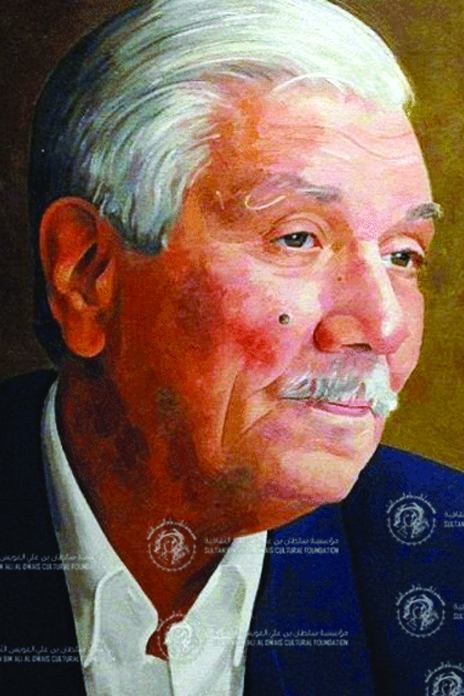 FOURTH SESSION 1994 – 1995
Poetry
Born in Iraq in

In 1944 he joined the Higher Teachers College, Baghdad, where he graduated in 1950 with a BA in Arabic Language & Literature.

He released his first collection of poems "Mala'ika wa Shayateen" (Angels and Devils) in 1950.

He taught in secondary schools in Iraq.

He moved to Damascus before shifting to Beirut and finally moving to Cairo where he worked as a journalist at Al Gomhuria newspaper in 1956.

In 1959 he was appointed as a cultural attaché at the Iraqi embassy in Moscow, where he lived from 1959 to 1964.

In 1961, he resigned his post at the embassy and worked as a professor at Moscow University.

In 1963, he issued a 3-act play, titled "Muhakama fi Nisapur" (A Trial in Nishapur).

 
Decision of the General Secretariat : 
The Committee decided to grant the poetry award to poet Abdul Wahab Al Bayati in recognition of his great contribution to modern Arabic poetry. He succeeded in bringing together the best of both classical poetry and modern verse. He is considered an icon of contemporary Arabic poetic achievement.
"Mala'eka Wa Shayateen" (Angels and Devils), 1950.

"Abareeq Muhashama" (Smashed Pitchers), 1956.

"Ash'ar fi al-manfa" (Poetry in Exile), 1957.

"Aragon Sha'ir Al Muqawama" (Aragon: The Poet of Resistance) (A translation by Al Bayyati and Ahmed Morsi).

"Ishrun Qasida Min Berlin" (Twenty Poems from Berlin), 1958.

"Kalimat La Tamout" (Undying Words), 1960.

"Qasai'd hubb 'ala Bawwabat Al-'Aalam Al-sab'" (Love Poems at the Seven Gates of the World), 1971.

"Sira thatiyya li Sariq Al-nar" (A Biography of the Fire Thief), 1974.

"Kitab al-bahr" (Book of the Sea), 1975.

"Qamar Shiraz" (The Shiraz Moon), 1975.

"Sawt Al Sanawat Al Daw'iyya" (The Sound of Light Years) 1979.

"Bustan 'A'isha" (Aisha's Garden), 1989.

"Kitab Al Marathi", (The Book of Eulogies), 1995.

"Al Hareeq" (The Fire), 1996.

"Khamsoun Qaseedat Hob" (Fifty Love Poems), 1997.

"Al Bahr Ba'eed Asma'hu Yatanahad" (I Could Hear the Sea Sighing from Afar), 1998.

"Yanabee' Al Shams: Sira She'reya" (Fountains of the Sun: A Poetic Biography), 1999.

 
He passed away on September 3, 1999.