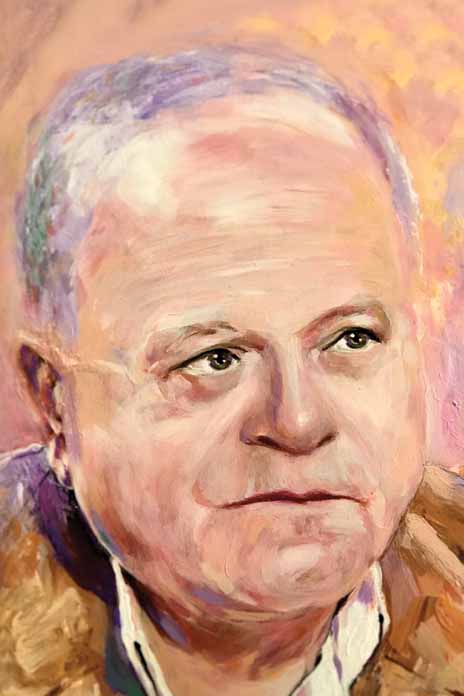 SEVENTEENTH SESSION 2020-20221
Stories Novels & Drama

Born in Safita city in Tartous Governorate, Syria, in 1945.

In 1970, he joined the Arabic Language Department in Damascus University, from which he graduated to be an Arabic teacher. He worked as a teacher of Arabic in Raqqa, and eventually becoming Principal of Al Rasheed Secondary School in Raqqa Syria.

He co-founded "Jama'at Al Harf" literary group.

He became a Member of the Arab Writers' Union in 1970.

In 1972, he began teaching Arabic at Dar Al Mu'alimin and the Aleppo Scientific Institute in Aleppo.

In 1982, he founded Dar Al Hiwar in Latakia, Syria.

He embarked on his writing journey in 1959, at the age of fourteen. His debut piece was a long story that is still a manuscript.

In 1969, he wrote his first novel, Yandah Al Tofan (The Flood Expands), which was published in 1970.

Many of his works have been translated into foreign languages.

He has authored many studies and books of criticism.
Ghaleb Halsa Award for Cultural Creativity, Amman- Jordan (1994).

Bashraheel Award for Arabic Novel, Cairo (2003).

He was honored at Tunisia International Book Fair (2019)

His novel Madarat Al Sharq (Orbits of the East, 4 volumes) came in the 20th place in the 100 best Arab novels list.
Yandah Al Tofan (The Flood Expands), novel (1970).
Al Sijn (The Prison), novel (1972).
Thalj Al Saif (Summer Snow), novel (1973).
Jermati, novel (1977).
Al Masalla (The Obelisk), novel (1981).
Qaisun Yabki ( Qais Weeps), novel (1988).
Madarat Al Sharq (Orbits of the East), novel in 4 volumes (1993).
Atyaf Al Arsh (Spectrums of the Throne), novel (1995).
Majaz Al Ishq (The Pathway of Love), novel (1998).
Fi Ghiyabiha (In Her Absence), novel (2009).
Dal'oun, novel (2010).
Hajar Al Sara'er (The Stone of Secrets), novel (2010).
Mada'en Al Urjuwan (Cities of Violets), novel (2013).
Jidariyat Al Sham: Namnouma (Syrian Murals), novel (2014).
Tareekh Al Oyoun Al Mutfa'a (History of the Dimmed Eyes), novel (2019).