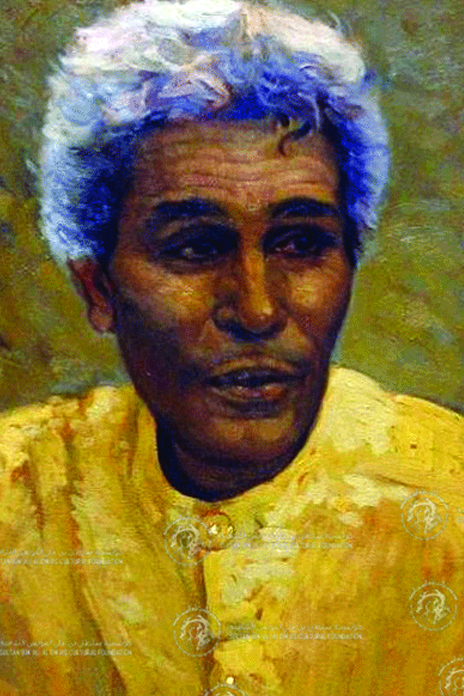 SIXTH SESSION 1998-1999
Poetry
Born in the village of Ramlat Al Anjab in Ashmoun city, Menoufia Governorate, Egypt, 1935

Obtained a Bachelor of Arts in Philosophy from Ain Shams University.

Editor-in-Chief of Sanabel cultural magazine
Member of the Editorial Board of the Iraqi magazine Aqlam (1977-1983).
Decision of the General Secretariat   
The Poetry Award is granted to Mohammed Afifi Matar in recognition of his creative writings spanning more than four decades. His vast poetic experience is informed by classical and modern Arabic poetry, international poetry, popular heritage and philosophy. His writings shed light on the status quo and are committed to its causes and issues. A comparison of his early poetry collection Wal Nahr Yalbas Al Aqni'a (And the River Wears Masks) and other later poetry collections such as Ruba'iyat Al Farah (The Quatrains of Joy) reflects the extent of his poetic development, which allowed him to bring together knowledge and aesthetics on one hand and politics and Sufism on the other, hence achieving a harmony between the tangible and the symbolic.
Matar has turned his experience of alienation in daily life into poems that eloquently express both individual and collective sentiments at the same time. His poems give a critique of reality and yearn for new horizons that underline aesthetic, patriotic and moral values and stands for important Arab causes.
State Encouragement Award for poetry (1989).

Taha Hussein Award from Al Minia University, Egypt.

Poetry Award from Rotterdam International Poetry Festival, The

Cavafy Award, The Cavafy International Committee, Athens-Cairo.
Shurookh Fee Mir'at Al Aslaf (Cracks in the Mirror of the Ancestors) 1982.
Mahmoud Sami Al Baroudi: Dirasa wa Mukhtarat (Mahmoud Sami Al Baroudi: A Study and Selected Poems), Cairo.
Translations
Translations of Spanish, Russian, Chinese and American poems and literary studies.
Joint translation of the Complete Works of Swedish poetess Edith Södergran, Cairo, 1994.
Selected Poems by Greek poet Odysseus Elytis.
Min Daftar Al Samt (From the Notebook of Silence)- Damascus, 1968.
Al Jou' Wal Qamar (Hunger and the Moon) Damascus, 1972.
Rusoom Ala Qishrat Al Layl (Drawings on the Night Shell), Cairo, 1972.
Kitab Al Ard Wal Dam (Book of Earth and Blood) Baghdad, 1972.
Shahadat Al Buka' Fee Zaman Al Dahik (A Testimonial of Weeping in the Age of Laughter), 1973.
Wal Nahr Yalbas Al Aqni'a (And the Rivers Wears Masks), 1975.
Yatahaddath Al Tamiy: Qasa'ed Min Al Khurafa Al Sha'biya (Mud Speaks: Poems from Popular Mythology), 1977.
Ruba'iyat Al Farah (The Quatrains of Joy), London, 1990.

Ihtifaliyat Al Mumyaa' Al Mutawahisha (The Wild Mummy's Celebrations),1993.
He passed away on June 28, 2010.