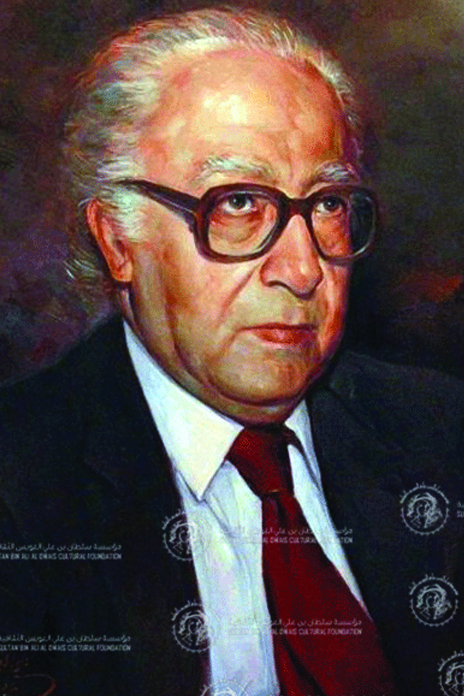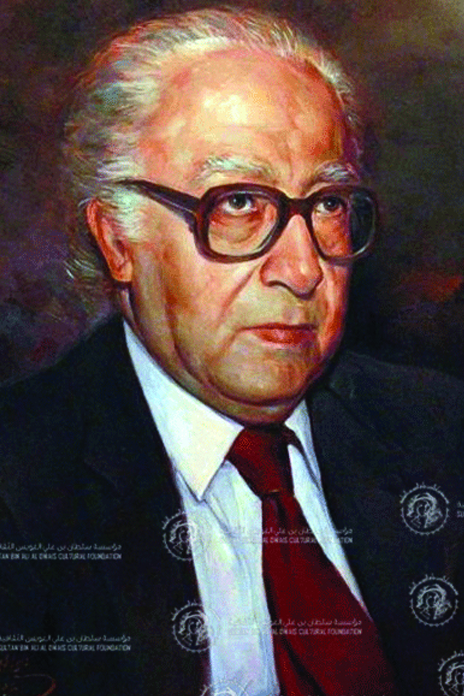 FIRST SESSION 1988-1989
Literary Studies and Criticism

Born in Bethlehem, Palestine in 1920.  

In 1948, he moved to Iraq with his family.

Studied at the Arab College in Jerusalem, the University of Exeter and Cambridge University in the United Kingdom as well as at Harvard University in the United States.

He founded the Baghdad Modern Arts Group in 1951 with Jawad Saleem.

Chaired the Information and Publication Bureau at the Iraqi National Oil Company and launched Oil & the World magazine.

Was appointed as an expert at the Iraqi Ministry of Culture and Information from 1977 and until his retirement in 1984.

Worked as Editor-in-Chief of Arab Arts magazine, published in London by Wasit Publishing House between 1980 and 1983.

Chaired the Iraqi Art Critics Association since its establishment in 1982.
Decision of the General Secretariat : 
Jabra's criticism is distinctly creative as it stems from a deep knowledge and a delicate taste that is well-versed in prose, poetry and the arts. He brings together Arab and western cultures and hence has been able to introduce new horizons of international culture to the Arab mind through his translations and studies. In this respect, his impact on Arab generations resonates his critical legacy, which is reflected in his views in his two books, 'Al Hurriya Wal Toufan' (Freedom and Flood) and 'Al Rihla Al Thamina' (The Eighth Journey).
Targa Europa Award, 1983.

Arts and Letters Award by the Kuwait Foundation for the Advancement of Sciences, 1987.

Saddam Literature Award, 1988.

Jerusalem Medal for Culture, Arts and Literature, 1990.
'Sirakh Fee Layl Taweel' (Screaming in the Long Night), a novel, 1955.

'Araq' (Sweat and Other Stories), 1956.

'Tamouz fil Madina' (July in the City: A Collection of Poems), 1959.

'Sayyadoun Fee Share' Dayyiq' (Hunters in a Narrow Street), a novel in English, translated into Arabic in 1974.

'Al Hurriya Wal Toufan' (Freedom and Flood), critical studies, 1960.

'Al Fan Fil Iraq Al Yawm' (Art in the Iraq of Today), written in English, 1961.

'Al Madar Al Mughlaq' (The Closed Orbit), a poetry collection, 1964.

'Al Rihla Al Thamina' (The Eighth Journey), critical studies, 1967.

'Al Fan Al Iraqi Al Mu'aser' (Contemporary Iraqi Art), 1972.

'Jewad Saleem wa Nasb Al Hurriya' (Jewad Saleem and the Monument of Liberty), critical studies, 1974.

'Al Nar Wal Jawhar' (Fire and Essence: Poetry Studies), 1975
He passed away on December 12, 1994.